Your real estate bio may be among the most important pieces of marketing content you write. It's responsible for creating a first impression, which means it could be one of the deciding factors that determines whether a potential client will work with you or not.
The problem is, learning how to write a real estate bio is harder than it seems. But after noting the best practices, checking out a template, and getting inspiration from a few solid examples, you'll have everything you need to write a bio of your own that has the power to generate leads.
What Are Real Estate Bios Supposed To Do Anyway?
That's a great question to start with because if you're unsure about the purpose of your bio, you may end up wasting your time doing the wrong thing.
For example, a real estate agent bio is NOT…
your online dating profile (This is about attracting potential clients, not a mate.)
a memoir (No need to share your life story or childhood dreams.)
a manifesto about some sort of real estate philosophy (Keep it concise and focused on your clients.)
an opportunity to exaggerate or tell half-truths (Honesty is the best policy, even in real estate.)
a junkyard for buzzwords and cliches (Don't be a "rockstar agent" or "expert negotiator." Be yourself.)
a place to forget about your audience (This isn't about what you can do for your potential clients, not only what you've done in the past.)
So keep in mind – A real estate bio is a short biography that gives potential clients an overview of your professional experience and qualifications. Similar to a mission statement you may have written as part of your real estate marketing plan, it should both inform (tell them who you are) and inspire (compel them to work with you).
If you follow the best practices in this article, your bio can help you establish credibility, build trust, and differentiate yourself from other agents. Put another way, a well-written real estate bio can be yet another tool you can use to generate more leads.
8 Best Practices for Writing an Effective Real Estate Bio
1. Start with a strong opening statement
Your opening statement should grab the reader's attention, summarize your unique selling points, and set the tone for the rest of your bio. It may help to think of it this way: Put your "bottom line" at the top.
2. Add Your Personality to It
Don't be generic. Use your own voice and avoid using jargon or buzzwords. The reason is, not only does a "vanilla" bio prevent you from standing out, but it also makes you sound unrelatable. Remember, your prospects want to work with a real live human – and more specifically, a human they like and trust. So be yourself and express your unique brand identity.
3. Highlight Your Achievements & Expertise
Briefly showcase your credibility. Mention any certifications you've earned, any specialized training you've received, and any awards you've won. When writing about your successes as a real estate agent, be precise – use concrete examples and data whenever possible.
For example, "I've sold many houses over the last several years" isn't nearly as compelling as "Within the last nine years, I have helped more than 300 families in the Springfield area with buying or selling, which amounts to over $250 million dollars worth of real estate transactions."
But keep in mind, this isn't a resume. No need to spend too much time listing your work history and professional development.
4. Keep It Concise
Real estate bios should be no more than 300-400 words (or about two or three paragraphs). Be selective in what you include and prioritize the most important information. Avoid going into too much detail about your personal life or unrelated hobbies. The more you share, the less likely it is that your main points will stand out.
Bonus Tip: Try writing your bio in both first-person and third-person points of view to see which resonates better with your brand identity and target market. First-person point of view (e.g., "I," "me," "we") can create a more casual, personal, and relatable tone, while third-person point of view (e.g., "her," "he," "[your name]") can create a more formal, professional, and objective tone.
5. Stay Focused on Your Reader (A.K.A. Your Potential Clients)
Your bio should be reader-centric, showing how you can help your prospects and leads achieve their real estate goals. Yes, you should highlight your successes and expertise. But frame all of it in a way that says, "My expertise is your benefit." Keep bringing it back to what your knowledge and experience means for them, in terms of how you can meet their needs and help fulfill their real estate dreams.
6. Make It Easier for Prospects To Find You on Search Engines
In other words, optimize your real estate bio for search engines. Use relevant keywords throughout your bio that potential clients may use to find an agent in your market. Check out this list of keyword research tools you could use, including some free, easy-to-use options.
7. Include a Call To Action
Remember, your bio is a marketing tool. So rather than spouting off facts about yourself and leaving it there, you may want to encourage your potential clients to take a specific action. It could be something as simple as asking them to reach out to you for more information or scheduling a consultation.
8. Keep It Fresh
Update your real estate bio regularly (say, every few years or so) to ensure you're always communicating the most accurate, up-to-date information about yourself. If your bio (and headshot) is obviously outdated, you may accidentally indicate that you're inactive or unprofessional.
While you're at it, make sure your contact information is up to date as well, so potential clients don't call the wrong number or email the wrong address.
Real Estate Bio Template That Covers All the Essentials
If you're unsure about how to get started, or if you just need some inspiration to jumpstart creativity, here's a basic five-part framework you can use which is common to many of the best real estate agent bios.
Powerful Opening Statement
Establish Credibility
Provide a Client Testimonial
Share a Bit About Your Personal Life
Call to Action
Template Example
Putting it all together, a fill-in-the-blank real estate bio template might look something like this:
When it comes to buying or selling a home in [area], you need an experienced and knowledgeable real estate agent who can guide you through the process. That's where I come in. I'm [your name], a [your title] with [number] years of experience in the industry.
As a [education or certifications], I focus on [your areas of expertise or specialties], I have earned [awards, accolades, key achievements, etc.]. Over the course of my career, I have [any specific numbers or figures, such as number of homes sold or total sales volume]. But my success isn't just measured in numbers. It's also measured in the satisfaction of my clients. Here's what one of them had to say about working with me:
[client testimonial]
When I'm not helping families maximize their sales price or discover their dream home, I am [personal details or interests that may help build a connection with potential clients]. If you're ready to work with an agent who truly cares about your real estate goals and will work tirelessly to help you achieve them, contact me today.
3 Real Estate Agent Bio Examples To Use as Inspiration
Here are a few real-life examples to keep the creative juices flowing.
Concise & Highly Compelling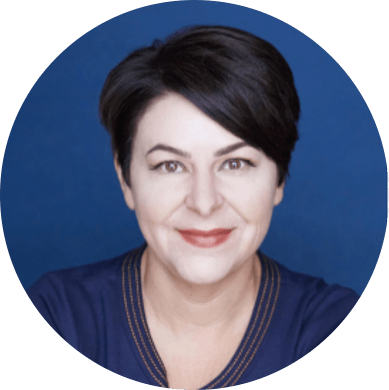 Joyce is smart, creative and extraordinarily conscientious. She has outstanding management and communication skills. Joyce has a real commitment to success, whether it is the overall success of the company, a project or the individuals with whom she works." Claudia Wicks – Co-founder Real Estate Bootcamp
As a second generation real estate professional, I have a passion for helping my clients to navigate the complexities of their home buying and selling transaction. I am fortunate to work with an exceptional team of brokers at the Capitol Hill and Lake Union Coldwell Banker Bain offices with years of experience and who have set the standard in the industry.
I have lived in the Seattle area since 1996 and bring with me 20+ years of experience in sales, marketing, operations and leadership.
Covering All the Bases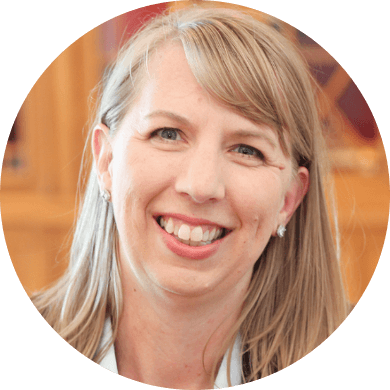 As a local neighborhood expert on the Eastside, REALTOR® and Broker since 2003, I have the knowledge and experience to help you with all your real estate needs. I was raised in Kirkland and have lived and worked throughout the Eastside area for the last 40+ years. As a 2nd generation real estate broker, I have been around the real estate business most of my life and feel it is a privilege to serve my clients and community. I love this career and enjoy the work I do everyday. I bring my expertise in negotiations, operations, customer service, management & technology from past corporate America careers to better assist my clients throughout the transaction. I am personally committed to my clients from the first consultation all the way through closing and beyond.
A Buyers Agent that Represents You
You need a REALTOR® who knows the neighborhoods of Kirkland, Bellevue, Redmond, Issaquah, Woodinville, Bothell, Kenmore, Renton and other greater East King County areas. I will work hard to find the right home for you, at the right price and with the features and location that work for your lifestyle. Whether you are looking for an easy commute to Microsoft, be close to schools, or find that new modern high-rise condo, I will work to find that home that fits YOU!
Time to Sell a Home?
When you're considering to sell, you will want a REALTOR® who will help you through the entire transaction. That starts with helping you get your home ready to sell, including advice on what improves are needed (or not needed), staging and referrals to professionals if help is needed. I will complete a thorough market analysis and work with you to create a pricing and selling strategy. Once the property is ready to sell, I will market & advertise your home, show it to prospective buyers, negotiate the purchase & sale contract, open title & escrow, handle all necessary paperwork and supervise the closing. I will work for you every step of the way, from consultation on your decision to sell all the way through to move-out.
Elizabeth Avery | Kirkland, WA
Short & Sweet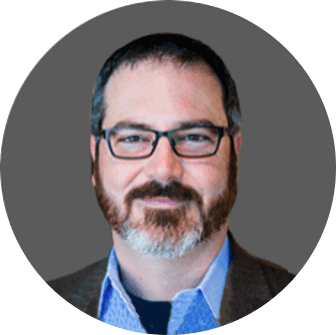 "Simplifying the home buying / selling process one family at a time…" I believe that the buying
process is not just about buying a house; it's about finding a home. It's not only about beds,
baths – it's about deciding where you will raise your family. It's about where you will settle down
when things are a little quieter.
I have a proven track record for success and passion for customer evangelism. My success in part is due to a 10+ year career with working for (with) some of the largest real estate technology companies in the county as a real estate trainer and educator. My ability to understand and leverage real estate technology combined with my mission to "surprise and delight" my clients allows me to provide a differentiated customer experience. I have the tenaciousness to drive results and the heart of a teacher.