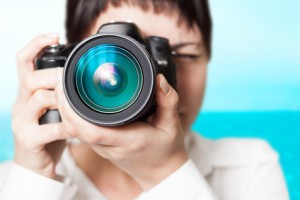 Are you really taking photos of your listings with your iPhone? As Dr. Phil says, how's that working for you?
You caution your sellers about the importance of curb appeal. You counsel them to clean up and maybe even stage the home's interior. Then you come along, snap some quick photos on your smartphone and slap them on the MLS.
While curb appeal is your client's responsibility, web appeal is yours. You have one chance to impress – a scant two seconds to grab a buyer's attention without a photograph and 20 seconds with one. Do iPhone listing photos or those you take with a point-and-shoot camera make optimum use of those valuable seconds?
Why High-Quality Listing Photos Matter
When the typical buyer looks at an online listing, the first thing she does is look at the photo, according to Michael Seiler, founder and director of the Institute for Behavioral and Experimental Real Estate at Old Dominion University at Norfolk, Va.
"We find that the photo is overwhelmingly viewed first," concludes Seiler's study, "Toward an Understanding of Real Estate Homebuyer Internet Search Behavior: An Application of Ocular Tracking Technology."
—
Photos are overwhelmingly viewed first in real estate listings.
—
Agents that just can't find the time to photograph their listings – an alarmingly common occurrence – and rely on a pithy description instead, may reconsider that behavior in light of the fact that most Internet home shoppers won't even look at listings without photos. Even when a listing includes photos, 40 percent of all participants donn't even look at the agent remarks section.
What professional listing photos look like: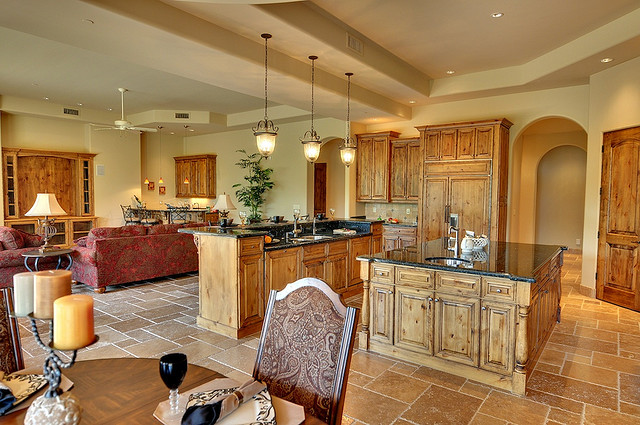 What iPhone listing photos look like: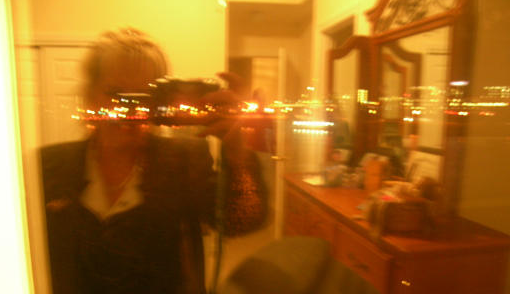 Images courtesy of Ben Freedman and HookedOnHouses.net.
What Professional Listing Photographers Brings to the Table
According to a 2010 Redfin study, homes that are professionally photographed sell for at least $934 and as much as $18,819 more than homes photographed by an amateur. The study also shows that homes photographed by a professional garner 61 percent more online views.
—
Professionally-photographed homes sell for up to $19,000 more.
—
The key to getting these results is in creating inspiration, according to real estate photographer Jay Groccia. Effective marketing photos are inspirational. If homebuyers perusing the Internet get inspired by a photo, "they'll click through to the agent's website. If they don't, they click "back" to view the next result in the search list," Groccia explains.
"That was it – right there – that was your opportunity to grab that buyer's attention, and if they clicked back, you've lost them forever," he cautions.
"But I Own a Really Good Camera … "
Many agents fancy themselves photographers merely because they bought a high-end camera and taught themselves how to use it. There is an art, however, to good photography. The skilled professional knows how to use composition, color and lighting to make a photo more appealing. Owning a great camera makes one no more a professional photographer than owning a Wolf range makes one a professional chef.
To illustrate this further, real estate photographer John Becker tells a story about a blues fan who attended a B.B. King concert and was able to meet him in person after the show.
"Backstage, he thanked Mr. King and said, 'I've always admired that particular guitar – it sounds so good!' Mr. King's response was to take the guitar off his shoulder, lay it on a table, and ask, 'How does it sound now?'"
---

Market Leader Professional's agent branded websites feature MLS listings with beautiful listing photos and are designed to collect leads and capture visitors' search criteria. LEARN MORE >>
---
How Much Do Professional Listing Photographers Cost?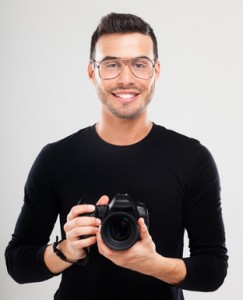 In an online real estate forum, the question of whether to use a professional photographer for listing photos was met mainly with the lament that photographers "cost too much."
Although we can't find a study on the average fees that a real estate photographer charges, we do know that they vary across the country, with photographers in New York being the priciest.
—
Hiring a professional listing photographer costs 0.09% of the median U.S. home price.
—
Photographers who hang out at Digital Photography Review claim that $300 to photograph the whole house – interior and exterior – is the going rate. A photographer in Montana offers a menu of options in different price ranges according to the home's square footage. His prices start at $125 and top out at $300.
Let's assume that you're an average agent, working in an average market where the median sales price is the same as the national median, about $222,275, and you take one of those average listings.
If you spend just 1/10 of 1 percent of the list price to advertise the home, it would cost you $222.
Considering your commission will be $6,668 and change, $222 seems paltry, doesn't it? Kick down just a bit more and you can hire a professional photographer.
The extra money spent to adequately market your listing pays off even after the sale. An additional benefit of drop-dead gorgeous photos is that you'll be viewed as more professional and get more listings, hopefully with a higher price tag.
Be the Agent – Not the Photographer
Deep down inside agents understand that they can't wear all the hats in their real estate practice and still adequately serve their clients – especially while simultaneously trying to grow their businesses. It's the agents who delegate that typically move to the next level.
Even if you fancy yourself a budding photographer and have all the high-end equipment necessary, your time is better spent drumming up new listings and growing your business.
—
Real estate agents are hired to sell homes, not take photos.
—
"I used to believe that a good product sold itself," admitted Phil Knight, co-founder and chairman of Nike, Inc.
Lots of real estate agents fall into the same trap. A good house will not sell itself without your assistance. Even in the best of markets, advertising your listings is essential. Your clients expect it and they're paying you to do it right.
The next time you're tempted to pull out your iPhone to snap listing photos, ask yourself this: Would Phil Knight whip out his point-and-shoot and snap random photos of a pile of athletic shoes to be used in Nike's print advertising?
Your main objective is to "make them dream." Jaw-dropping photos do that.