Email marketing and automation might feel like daunting tasks for any real estate agent, but fear not – the two not only go hand in hand, they will make your day-to-day business operations easier while saving you valuable time that allows you to focus on more active leads and close more deals.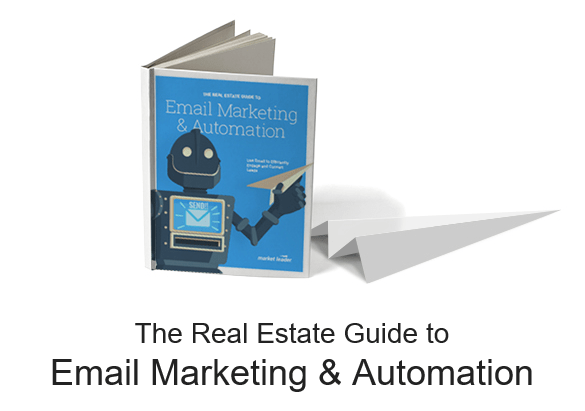 Automation is the future of real estate marketing and engagement. While nothing will ever take the place of human interaction, automation will facilitate those interactions by helping you deliver valuable and relevant email messaging to the right prospects at the right times to earn their trust, demonstrate your knowledge and expertise, and win their business.
Our Real Estate Guide to Email Marketing and Automation offers a crash course on everything you need to know to grow your real estate business through channels you already use, with features that you should already have.
Learn about:
Best practices and tools
The client journey and how to map your messaging
Lead segmentation and how to automate campaigns
Our 3-point follow up strategy to boost conversion
Writing compelling CTAs that inspire your leads to act
AND MORE
The agent with the best tools wins.