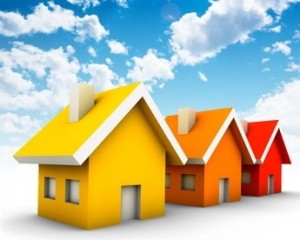 Quick – what marketing technique do you use that gives you a return on your investment between 94 and 139 percent? If you didn't think "email marketing," you must not be doing it. "Most email marketers are at least doubling their money," claims a study conducted by Marketing Sherpa.
Email marketing software is the most powerful marketing tool in your office if used correctly. By creating and sharing targeted content that people actually read, you're branding yourself as a trusted real estate resource.
If you aren't using email marketing software, read on for three good reasons why you should.
1. Email Marketing Software Saves Time
Staying top of mind with your leads and your sphere of influence helps grow your business. Nurturing your relationships with both new prospects and past clients is time-consuming but critical.
Because of this, many agents who use email marketing software claim that its most valuable feature is the automation function. Busy agents tend to feel that time is their nemesis – pulling them in multiple directions at once. Any tasks that can be delegated or automated are a blessing because it's one less thing on your plate every day.
By integrating your email campaigns with your contact management software, you set it and forget it while you get out and close deals or network for new ones.
2. Email Marketing Software Ensures Delivery
Think about the number of contacts in your database and how many emails you'll be sending out on a weekly basis. Now, consider this: How much would it hurt your bottom line to have to pay $16,000 for each email you send that is found to violate the CAN-SPAM law? Not a pretty thought, is it?
Market Leader's email software provides ethical email functionality that honors CAN-SPAM regulations. For example, recipients will find an "unsubscribe" link and your business address at the bottom of all emails.
Unless you're doing really spammy things, however, you aren't likely to get fined. The more likely issue will be your emails going to the spam folder and not being read by your potential clients.
To ensure deliverability of your emails, and remaining in compliance with the law, send emails only to those who have opted in to receive them from you. This includes:
Contacts who have registered on your website.
People who have personally given you their contact information, such as those you meet at an open house or a networking event.
People who have agreed to receive emails from you in other situations, such as by registering on your blog or niche website.
Once you're assured that all of your potential email recipients are voluntary, take a look at the content you're about to send. It needs to be targeted, relevant and include information valuable to each recipient.
This will help you in the following three ways:
Relevant content is welcome, not annoying, so your emails are less likely to be flagged as spam.
More people will actually read your emails and perhaps forward them on to friends who also need the information.
Targeted, valuable content elicits more responses than haphazard "junk" marketing email.
3. Email Marketing Software Tracks Important Metrics
If you aren't using email marketing software, you most likely have no idea how effective your email campaigns are. What are your open rates, click-through and conversion rates?
A robust email marketing software platform provides you with the answers to these important questions. Having the ability to measure the success rate of each campaign allows you to adjust those that aren't as effective as you'd hoped.
This is critical data that you'll use time and again during the course of tweaking your marketing. These metrics can help you:
Experiment with your subject lines.
Send emails on a different day or at a different time.
Test different calls to action.
Determine which topics are the most popular.
Having these metrics at hand helps agents determine what works and, more important, what doesn't work. Since even small changes can make a huge difference, experimenting with different ways to optimize your email marketing pieces will make the campaigns more successful.
Real estate consumers hear it all the time: Your home will probably be the biggest financial investment you'll make in your lifetime. It's enough to make anyone anxious, especially when trying to choose an agent to represent them in this purchase.
Your email marketing campaign is the best way to show potential clients that you're the expert, thus building trust. With targeted, relevant content, they'll open and read your emails, gradually getting to know you, like you and trust you.