Market Leader was delighted to attend the 2016 iteration of the Keller Williams Family Reunion. It was truly a pleasure to meet and talk with the thousands of KW associates who visited our booth over the course of this three-day event, held this year in festive New Orleans, LA.
The Market Leader team always relishes the opportunity to chat in person with KW associates and get their feedback on the eEdge system, answer any questions they may have, and listen to success stories about how they've used it to build their businesses.
This Family Reunion also allowed our team to share the slew of powerful new features that were recently added to the eEdge system, as well as give a sneak peek at the features that will be added later this year.
This was a particularly special KW Family Reunion for Market Leader as it marked the five-year anniversary of the launch of eEdge. For half a decade now, KW associates have used eEdge's lead-to-close business solution to manage and grow their businesses.
We marked this important occasion by giving away the most rocking giveaway we've ever seen – a one-of-a-kind Keller Williams-branded electric guitar! A hearty congratulations to the associate who won it, the marvelous Ashli Russell of Fresno, Calif.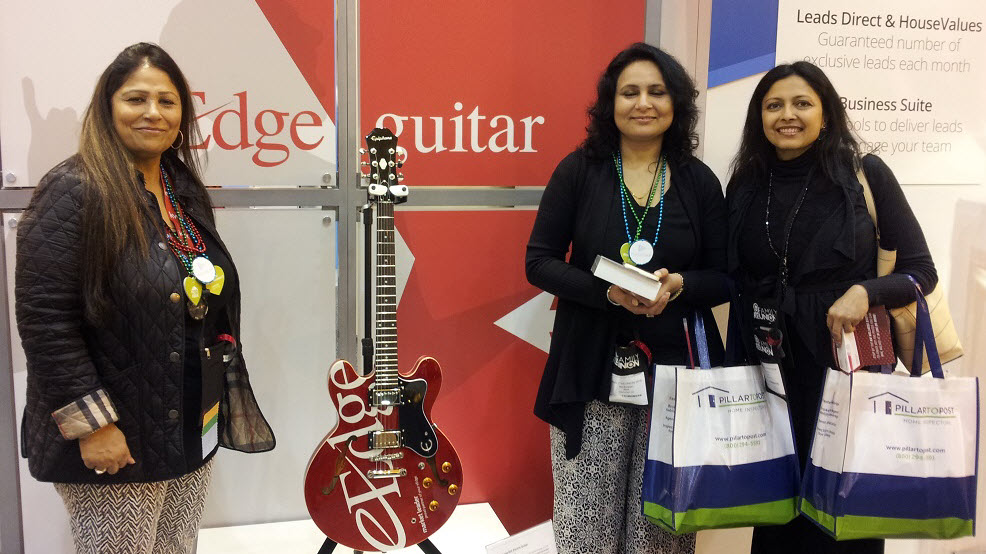 However, Russell wasn't the only lucky associate who visited our booth and won an awesome giveaway. Congratulations to Lesly Olavesen, Cheryl Huber, and Ambreen Alam for each winning an iPad Mini!
Thanks for joining Market Leader at the Keller Williams Family Reunion this year! We look forward to working hard with KW associates across the country in the coming year to make 2016 a success.