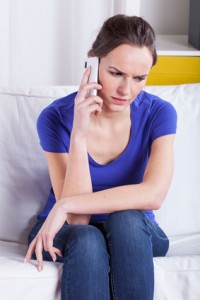 While many agents are working hard to protect the real estate profession's good name, along comes Mr. Exaggeration or Ms. Lazy, and all that work seems to be for naught.
Sure, those agents took an oath to be ethical (if they hold the Realtor® designation), and they are held to the same fiduciary duties as all real estate agents. Yet many real estate consumers seem to have a never-ending list of complaints about agents and their lack of honesty and integrity.
Take the Realtors® Code of Ethics (1-3), for instance: "Realtors®, in attempting to secure a listing, shall not deliberately mislead the owner as to market value." Yet how many times a month do you hear about an agent who tried to buy a listing?
Here are three major ways that agents tick off real estate consumers.
1. Be Photographically Illiterate
A really good way to get potential buyers to click away from your online listing in disgust is to be photographically-challenged. There is simply no excuse to post a listing online, or even in the MLS, without a photo. And if you think that "Too New!" label suffices, think again. If you want your listing to get that all-important early attention, you must post great photos with it.
Then there are agents who don't post enough photos. One photo of the front of the house is useless to homebuyers. Again, unless the exterior of the house is absolutely compelling, you probably ticked off a pool of potential buyers by not showing them enough of the home. Click: They've moved on to the next listing.
While you're snapping all those compelling photos, don't neglect popular areas of the home. The backyard, for instance, is important to many buyers, yet so often neglected by agents. Instead of three photos of a bathroom (with the toilet seat up, no less), how about a photo of an area where someone can garden or entertain outdoors?
Finally, if a photo is grainy or blurry, don't use it. You owe your client, at the very least, decent marketing photos of the home. Keep snapping until you come up with some.
More listing photo tips for agents: Why Agents Should Hire Professional Real Estate Photographers
2. Be Ethically Challenged
If a house is the size of a shoebox, it isn't exactly "cozy." Yet, for some reason, that word is frequently used to describe tiny homes.
Exaggerating, obfuscating and withholding the truth in listing information is unethical – and it definitely annoys real estate customers.
Jay MacDonald, writing for Bankrate.com, calls these "lying listings." He tells a story about an agent in Michigan who showed his clients a home described in the listing as a "stunner."
"The only thing that would 'stun' anybody about the house was how bad the previous owner did the work to ensure that every room would need to be redone. I don't know what was going through the listing agent's mind to say that," the agent said.
It's frustrating for both the buyer and the buyer's agent, whom rely on a listing's description and  then take time to visit such homes. Too much frustration leads to anger, and eventually the entire real estate industry ends up with a black eye.
3. Be Out of Touch
Enter the following phrase into Google: "Real estate agents don't return phone calls." The titles of the results are embarrassing:
"Home Buying: How do you handle agents not returning calls?"
"6 Signs of a Crummy Real Estate Agent"
"What is it with agents not returning phone calls?"
There's even an instructional video for agents titled "Returning Phone Calls for Real Estate Agents." Those are just a few of the 107,000,000 results Google came up with for my search.
This is arguably the most common complaint against real estate agents. Sure, it doesn't apply to all agents, but again, it's the bad apples that spoil it for all.
The California Association of Realtors® surveyed California homebuyers, and one of the questions they asked was about how buyers chose their agent. The majority said they went with the agent that was the "most responsive."
Many of these buyers said they were willing to wait just 30 minutes for a return call. Sadly, only 3 percent of agents met or exceeded this expectation. Of course, 30 minutes is a heartbeat to a busy agent, but if you are that busy, you can most likely hire an assistant to return calls.