Want more real estate news? Click here for a complete list of our "This Week in Real Estate" articles.
Winter's Chill on Housing Market Ends With Rise in Construction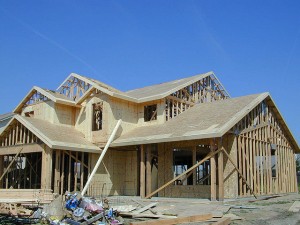 This past winter was one the coldest in memory for most of the country. It also had a chilling effect on the housing market. Transactions slowed down, and so did building projects.
But the chilling effect seems to be thawing, according to the New York Times, and even better days are around the corner for real estate. Here are some solid indicators why:
1. U.S. Home Construction Is Building Speed
According to the Commerce Department, home construction increased sharply in July. Housing starts were up nearly 16 percent compared to the previous month. Compared to a year-ago period, housing starts jumped 22 percent.
The South fared especially well and registered big gains in both single and multifamily construction. Overall, multifamily construction was strong across the nation.
In July, at an annual rate of 1.093 million units, housing starts recorded the highest reading since November. Single family starts spiked 8.3 percent reached a rate of 656,000. The rate for multifamily housing was 423,000 – that's the strongest showing since 2006.
It looks like there's no sign of stopping: Last month, building permits, an indicator of future construction projects, jumped 8.1 percent compared to the prior month. Tom Showalter, chief analytics officer at Digital Risk, which provides mortgage services and risk analytics to lenders, said the economy has to continue to grow and job improvements are also crucial to keep the recovery momentum going in the market.
2. Home Depot Sees a Strong Quarter
With construction picking up, the fortunes of Home Depot are also on the rise, due to the improved housing market. America's largest home improvement retailer saw an increase in sales for big-ticket products such as appliances, windows and water heaters. According to the New York Times article, the company reported a big increase among its large clients, too.
"We believe, in many ways, it's because of housing, and the fact that housing, while not as robust as last year, continues to recover," Carol B. Tomé, Home Depot's chief financial officer, told the Times of the company's strong results.
Home Depot reported earnings of $2.05 billion in the second quarter, or $1.52 a share. That's up from $1.8 billion in the same quarter last year. Revenue jumped 5.7 percent to $23.81 billion, up from $22.52 billion last year.
Comparable store sales also jumped 6.4 percent in the U.S. The company's shares increased 4 percent on Tuesday, following the result. Both the Home Depot and the U.S. construction numbers surpassed analysts' expectations.
All-Cash Deals Still Popular Among U.S. Homebuyers
According to RealtyTrac, all-cash deals are still popular in U.S. real estate. In the second quarter, all-cash deals made up 38 percent of all home sales. Although down from 42 percent the previous quarter, that's still a huge number.
What's bringing the number down is that some investors are finding fewer deals in the market. It's a circular trend. When the market was down and under, cash buyers descended to its rescue. But, as they competed against each other and individual buyers, they consumed much of the inventory. That led to increased demand and began driving up prices. In some places, property values have increased so much that even investors have started shying away.
That's both good and bad news, Daren Blomquist, a spokesman for RealtyTrac, told CNNMoney. The good news is that first-time homebuyers may have a better chance, he said. The bad news is that some of them may be "priced out of the market."
Photo courtesy of the Great Valley Center.