Reach the right leads with targeted mailing lists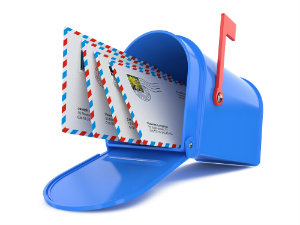 Who is your ideal client?
It's not enough to capture just any real estate lead. In order to increase your sales and profits, you need to pinpoint your audience and tailor your marketing directly to them.
Introducing targeted mailing lists from Market Leader— the new feature designed to quickly build your pipeline with preferred leads that you can turn into closed business.
Simply use Market Leader's one-stop system to create an effective direct mail piece—then purchase a targeted mailing list of buyers and sellers from your ZIP code or in your neighborhood in just a few clicks. You'll get a jump on your competitors and attract the right leads faster than ever.
Fine-tune your leads
Do you want to reach first-time buyers? Empty nesters? Veterans?
Get the exact leads you're looking for, based on specific criteria that you choose. Narrow your audience by selecting from over 20 criteria—based on income, homeowners or renters, home values, age range, and more. By adding a targeted mailing list to your direct mail piece, you'll be able to provide relevant information that makes these leads come to you, rather than other agents.
Tips to use mailing lists:
Farming and prospecting: Get more exposure to your favorite areas by choosing specific ZIP codes.

Just listed/Just sold:

Win listings and find more clients by highlighting your recent listings.

Open House:

Showcase your expertise and invite the surrounding area to see your listing up close.

Target your ideal clients:

Save money by paying only 8 cents per record and reuse your list anytime.
Target your leads and build your local brand with mailing lists and direct mail. Position yourself as the real estate expert in your neighborhood! Plus, once leads register on your website, you'll be able to use the tools in your Market Leader system to follow up, engage, and transform your audience into loyal clients.