Mobile Support
Get Help With the Market Leader App
Login FAQs
How do I find my CRM email address to sign in? Log into your CRM and go to My Account >> Settings. Under Profile Details find your CRM Email and use this email as your email login for your mobile app.
How do I create a PIN? Log into your CRM and go to My Account >> Mobile. Click the button to create your unique PIN. For security purposes, this PIN will only be valid for three minutes.
I'm locked out because I had too many invalid login attempts, what do I do now? If you are locked out, log into your CRM, confirm your CRM email address and create a new PIN. Use your CRM email and PIN to log into the mobile app.
I accidentally deactivated my device, what do I do now? You can reactivate your device by logging into your CRM and creating a new PIN. Use your CRM email address and your newly generated PIN to log into the app.
Navigating the App
At a glance, the dashboard allows you to search for contacts and see unread emails, recently active contacts, reminders for the day. The menu icon in the top left allows you to navigate your mobile app, and you can use the icons at the top to send an email, add a contact, or add a reminder.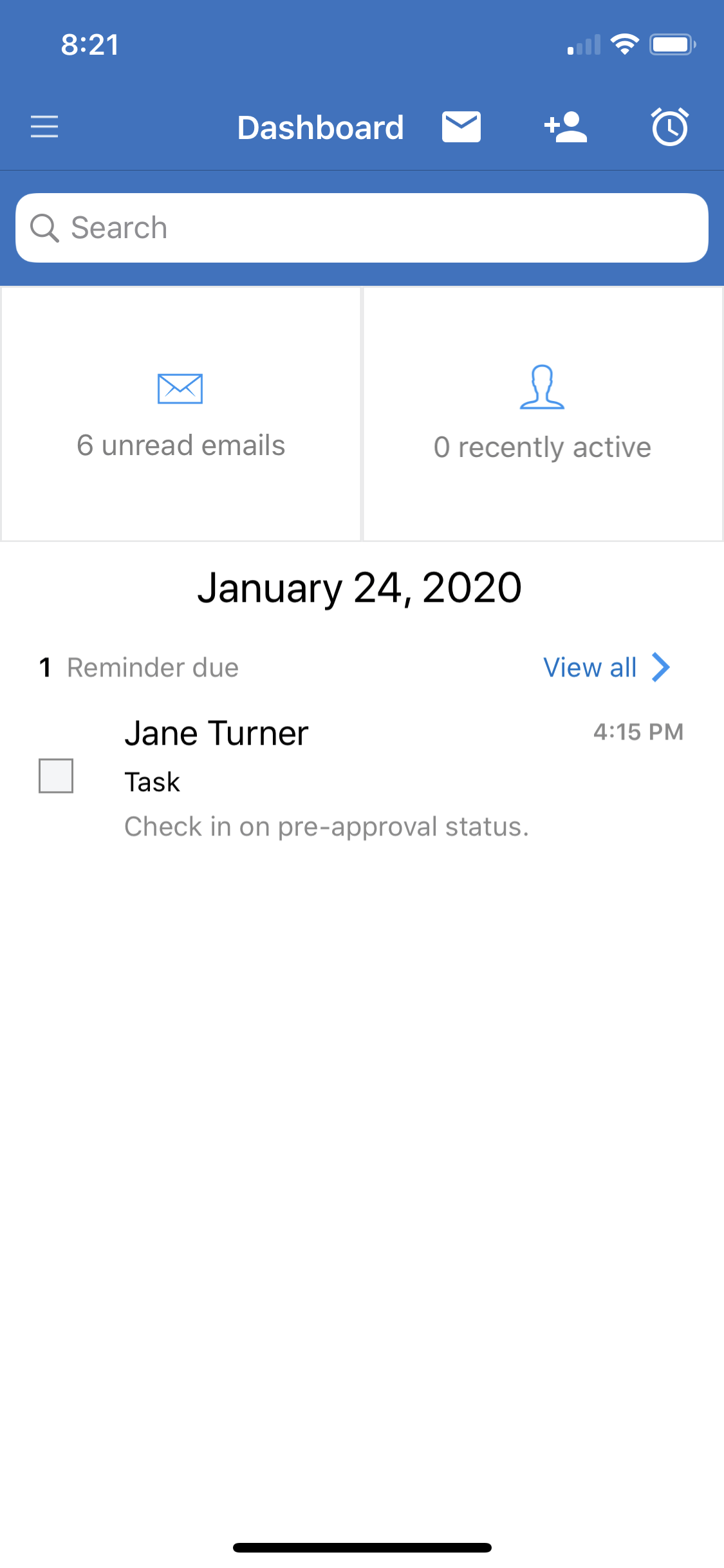 This should be your first stop once you download your mobile app. Here you can manage your app settings, including your name & contact information, notification settings, and mobile email signature.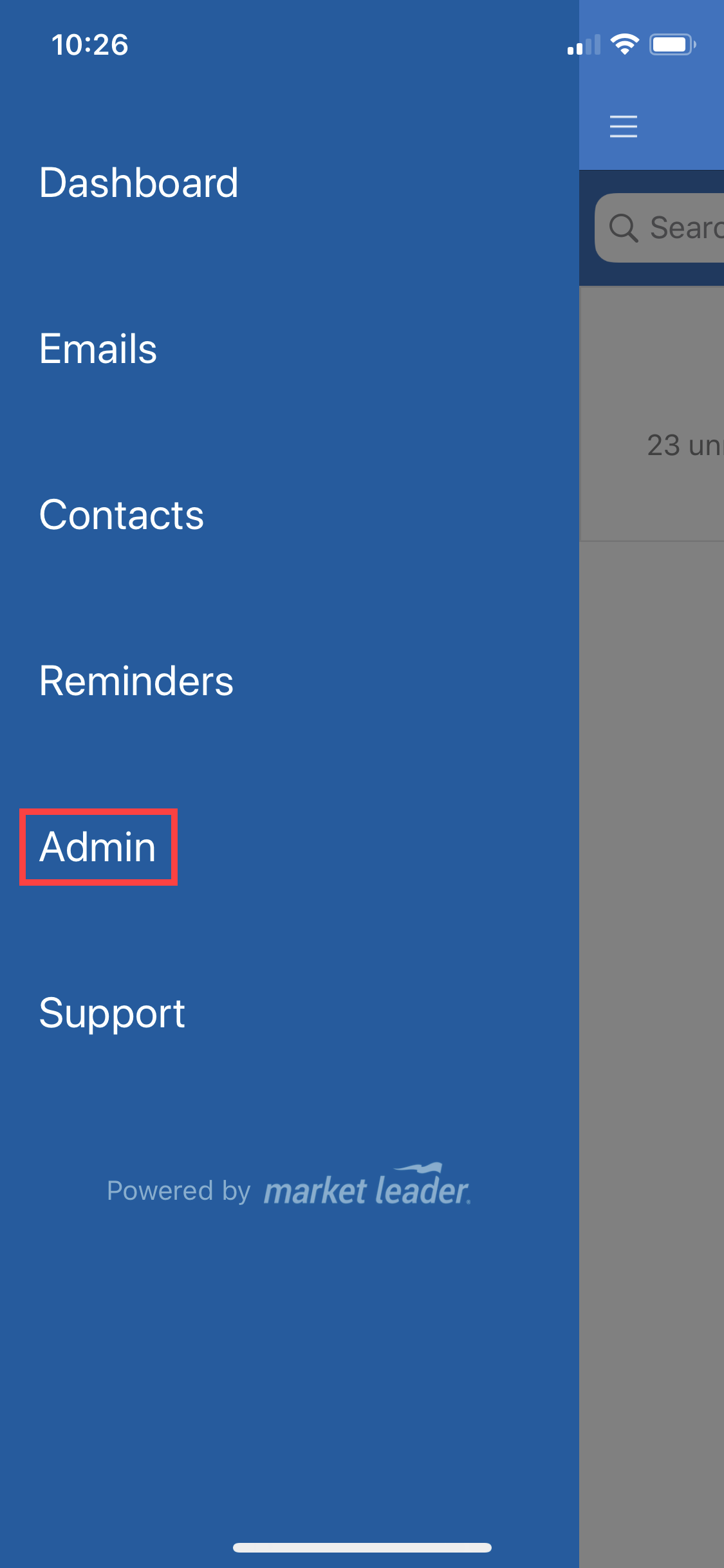 Easily view your inbox and sent emails, and reply, forward, delete, or archive your messages. Plus, you can add Quick Text templates to your emails to save time, and send just the right message.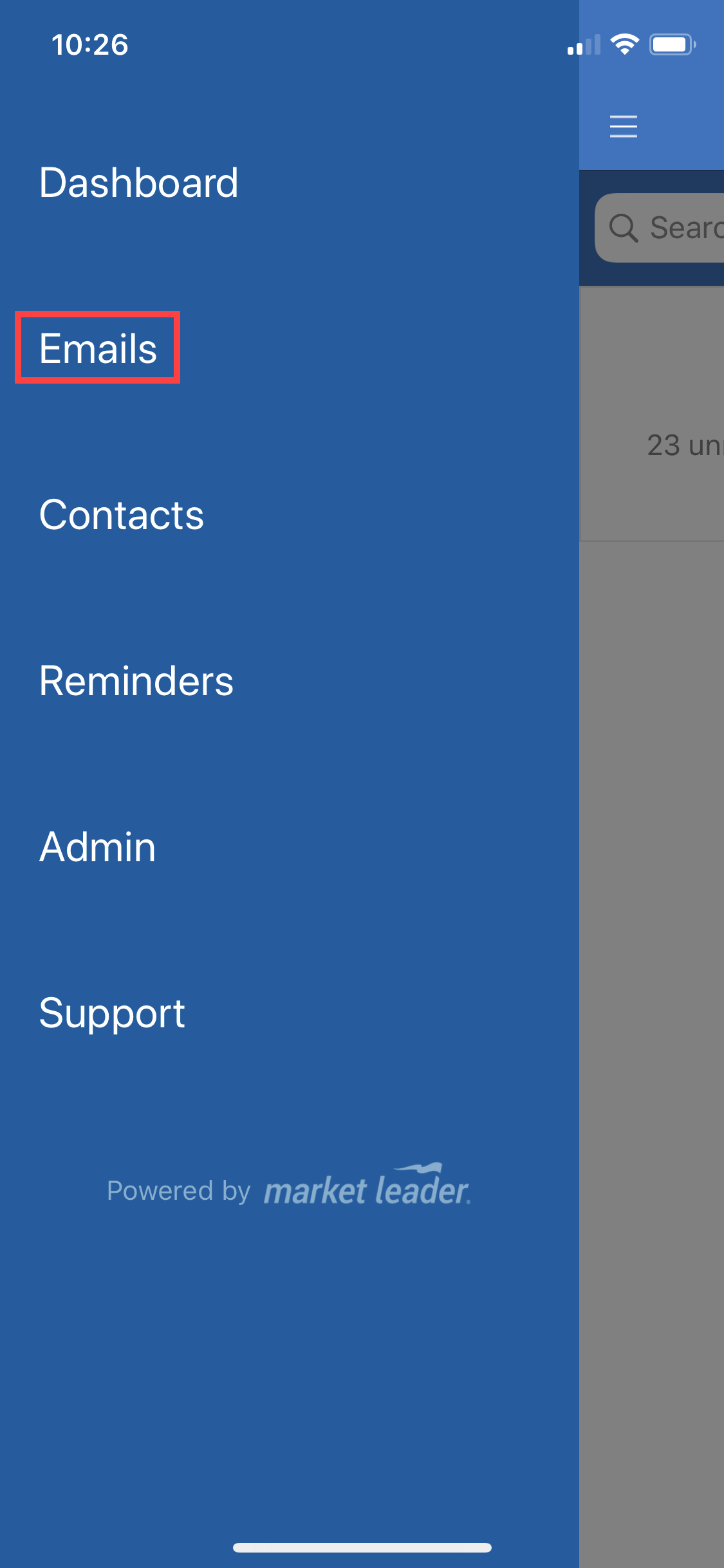 In addition to email, you can save Quick Text templates for text messages too, which makes texting your contacts even easier. To send a text, tap the text message icon from a contact record. Then you can insert a template by tapping the Quick Text icon. When you're finished, press the send button.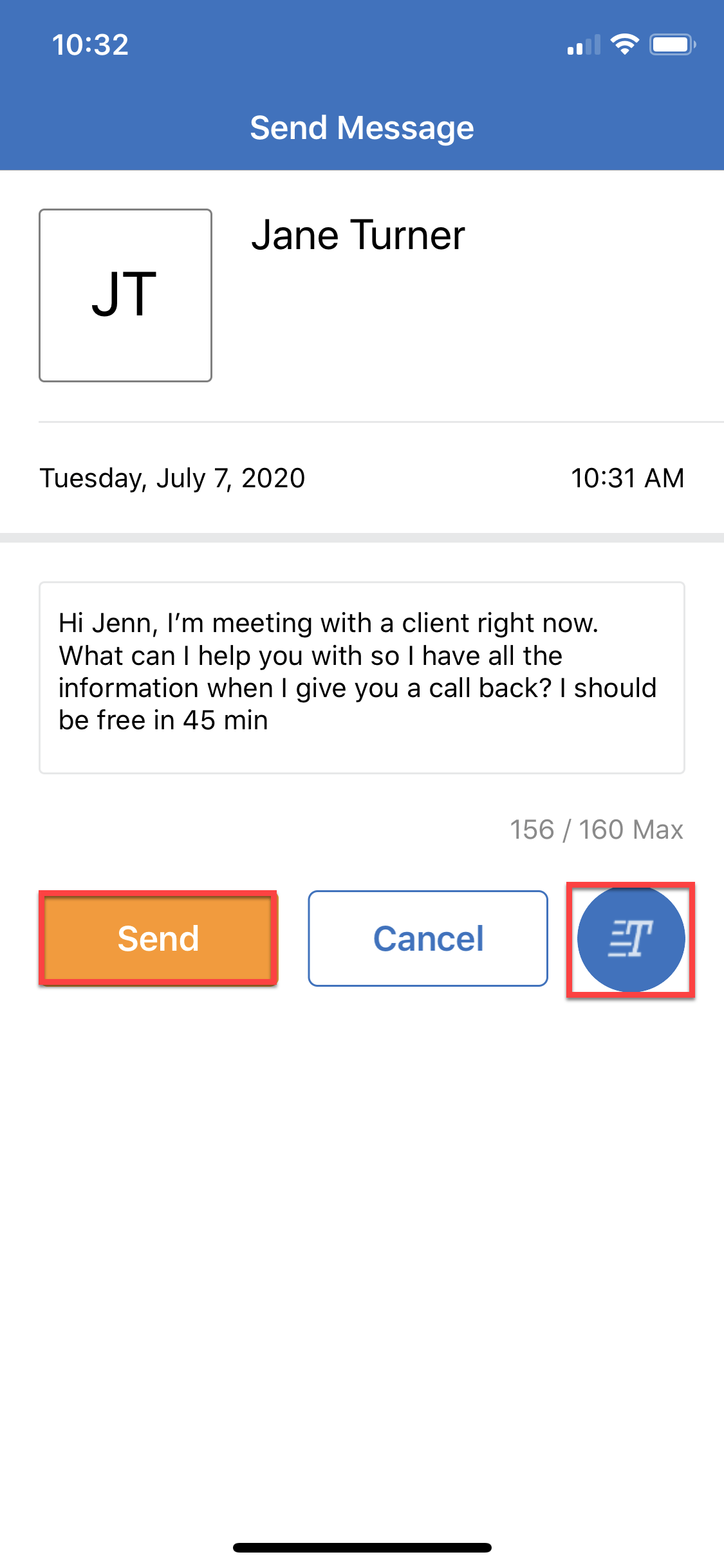 Note: Text messages have a 160 character limit. We recommend you save separate Quick Text templates for text messages to ensure they are not over the 160 character limit.
Your Market Leader mobile app allows you to work your contacts on-the-go, no matter where you are. Search for a contact, add or edit contacts, add notes. and add contacts to groups or campaigns. Plus, easily reach out and engage your contacts!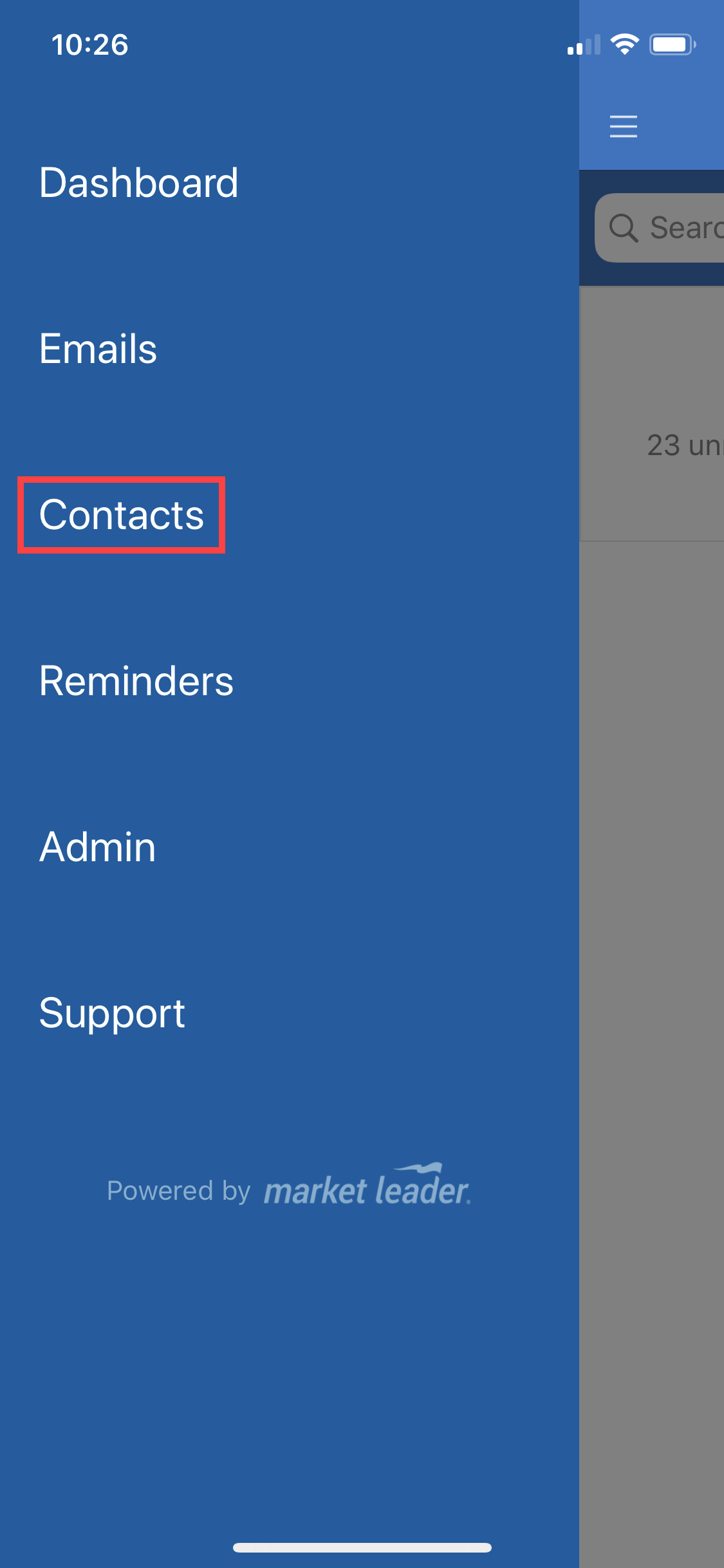 Reminders make it easier to manage your day. You can see which reminders are due today, scan through upcoming reminders by due date, and easily create new reminders for your contacts.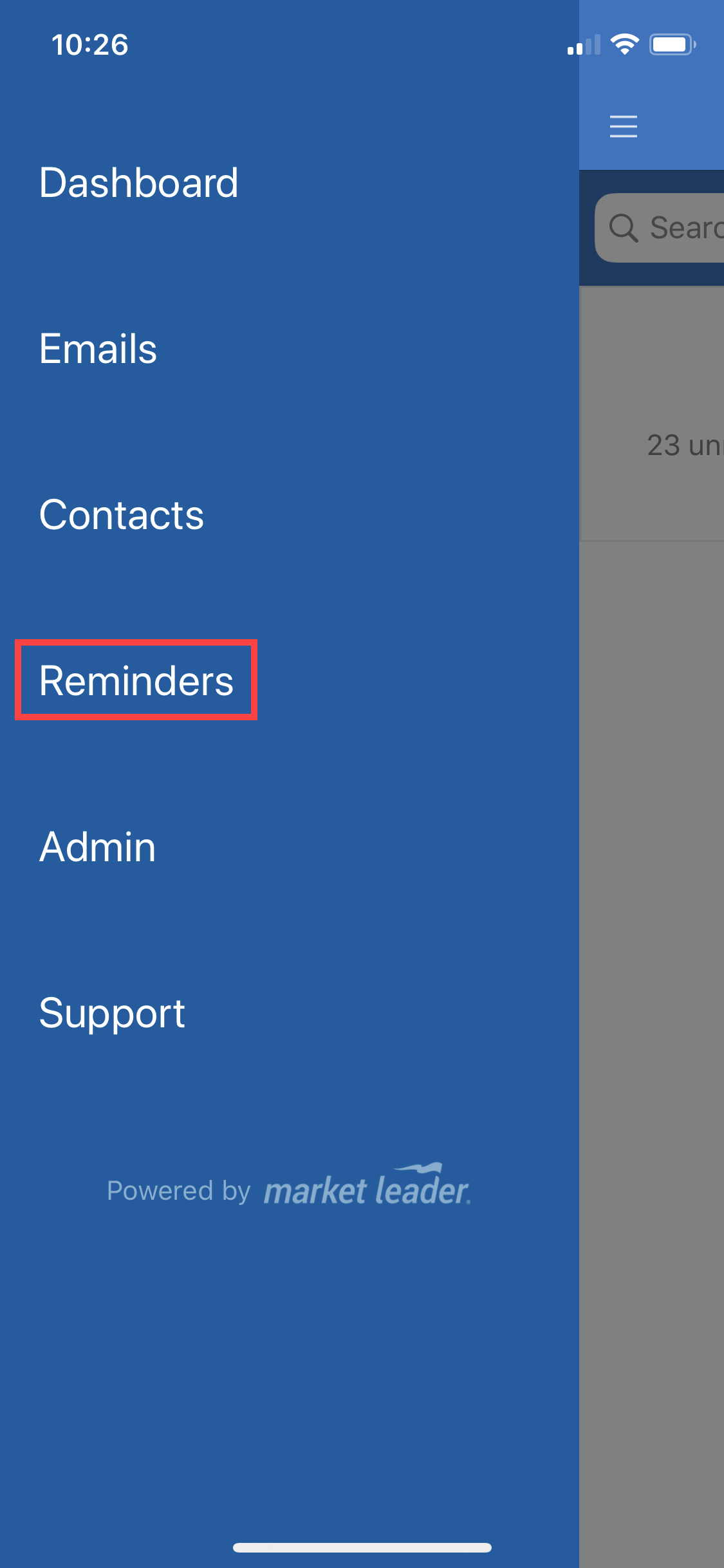 Learn More