Dashboard
Market Leader App Support
Navigating Your Mobile Dashboard
Welcome to your Market Leader app!
The Dashboard is always the first screen you see when you open the app. At a glance you can see important information, such as recently active contacts, reminders, and unread emails.
Take action right from here by pressing the email, add contact, or reminder icons. You can also navigate your mobile app by tapping the menu icon in the top left.
Quickly find just the right contact by typing a contact's name, email address, or phone number into the Contact Search box.
Press Unread Emails to go to your Inbox.
Press Recently Active to view contacts that were recently active (e.g. they visited your website or opened an email from you).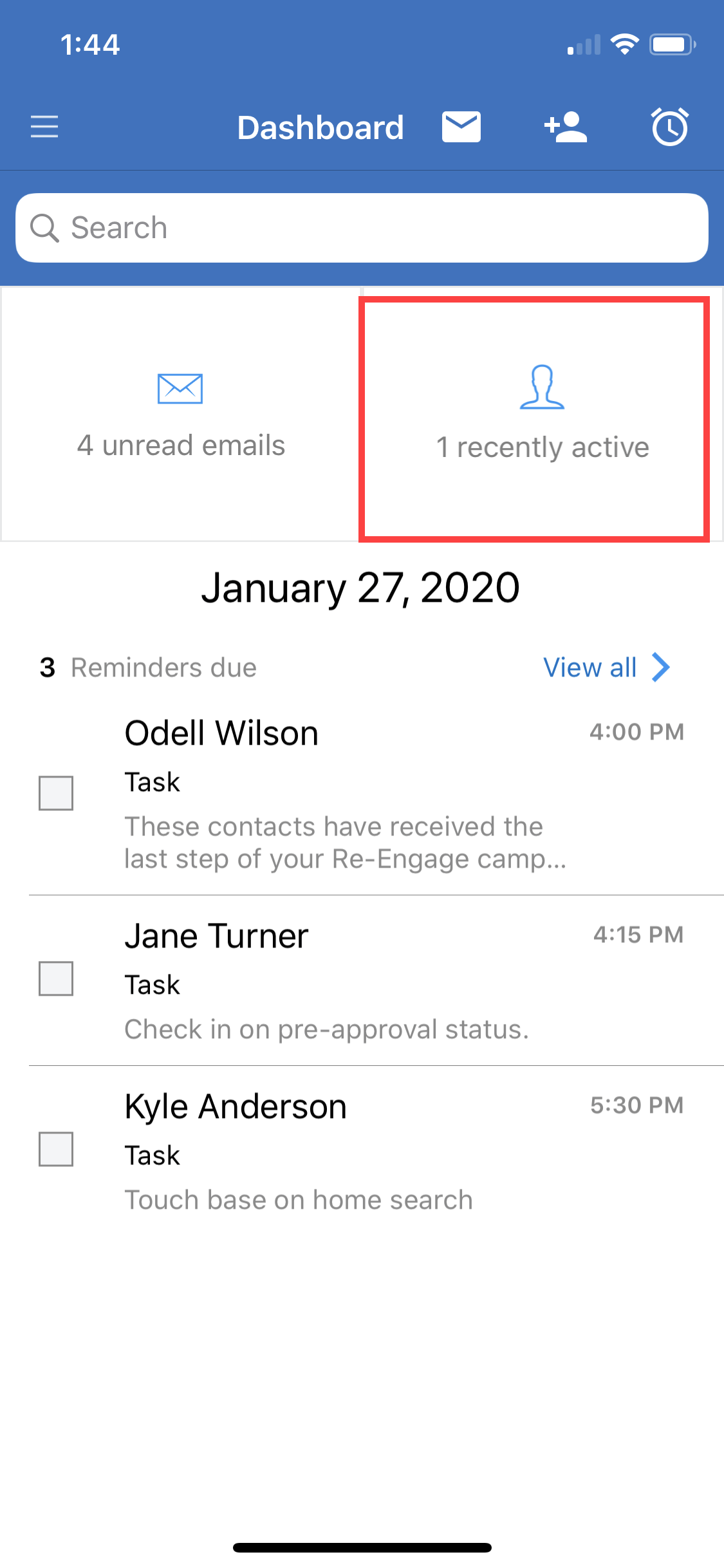 Tap the box next to a reminder to mark it as complete (you can also tap the reminder body to edit the due date).
Note: If you don't have any Reminders due today, you'll see the option to create one.